Do you know your strengths? Are you like most people who spend a good deal of time trying to strengthen your weaknesses? Do you dwell on what you aren't particularly good at doing?
Chances are you do. Most people do.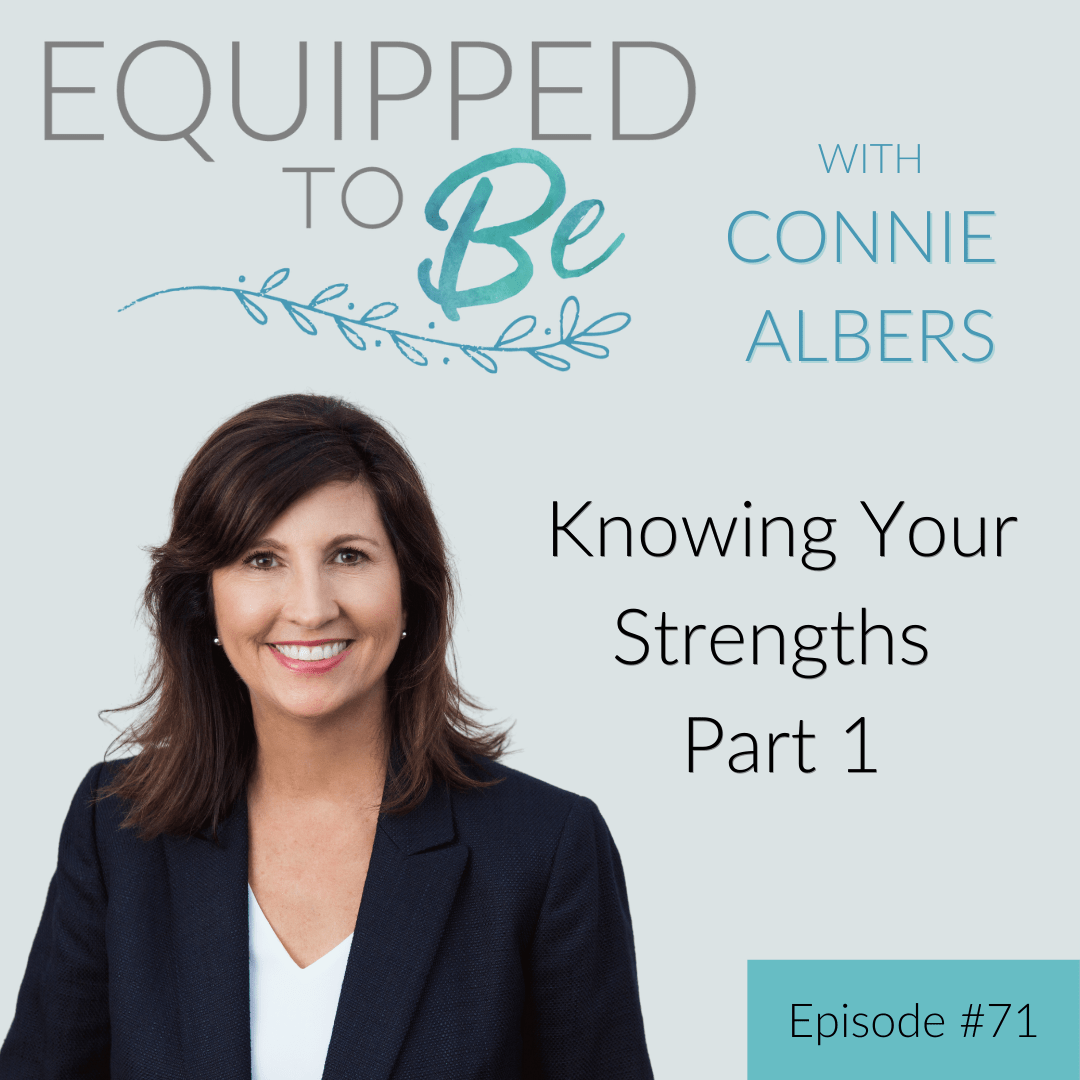 While that might make you feel better knowing other people struggle the way you do, that will not help you in the long run. It can't! Not if you want to become the person God created you to be and run the race with excellence.
Dwelling on weaknesses is counterproductive. What's the alternative?
To know your strengths and learn how to develop them properly so you will gain more confidence to engage with the world around you.
I've been interested in know how others think, feel, and behave for decades. My interest in understanding people better began in high school. I listened to how my friends talked about their lives. I paid attention to what they struggled with, what they delighted in doing, and how they handled problems. Some did quite well, while others failed miserably. It got me thinking about coming up with a solution. How could I help people understand themselves better?
To know how to help others required gaining knowledge. So that's what I did. I started reading and taking classes. I wanted to help my friends.
A few years ago, I decided to go deeper, so I hired a personal Gallop coach to teach me more. It was an intense time of learning and reading, but it was worth it. I became a master coach. I now call myself a "Strengths Practitioner." And I love helping parents, professionals, couples, teens, and college students understand how God made them. I especially love the moments when it all comes together for them. Wow!
What if I told you there is a way to know how God formed and fashioned you? Well, there is such away. In this episode, we'll discuss CliftonStrengths and the Strengths Assessment by the Gallup organization.
I've decided to make this into a series. Today I'll give a brief overview of strengths:
What is Strengths
Who is Donald O. Clifton
How long has this been around
Is this a feel-good personality assessment or research-based, data-driven?
How do you take the assessment?
How many questions?
Over the next few podcasts, I'll take you deeper and explain how to apply this information to your life.
Stay tuned, invite your friends, and join us next time as we discuss strengths.
~Connie
Resources
*Note: if you purchase one of the books with a code, you do not need to buy an additional code from Gallup. But, don't buy a used one. The chances are that code has already been used.
**If you have a tween or younger teen, I recommend that they take Strengths Explorer. It is geared for kids ages 10-14.
Listen to Part 2 of the Knowing Your Strengths Series
Related Episodes
How to Connect with Connie
Subscribe to Equipped To Be