New York Times Bestselling author Larry Loftis is back on the show to talk about the story behind his newest novel. In this spy thriller, Larry tells the story of the life of Corrie ten Boom. Many of us are familiar with the story from The Hiding Place but that is maybe about ten percent of the story of Corrie's life. There's so much more to tell as Larry learned in his research. It's a story of extraordinary forgiveness.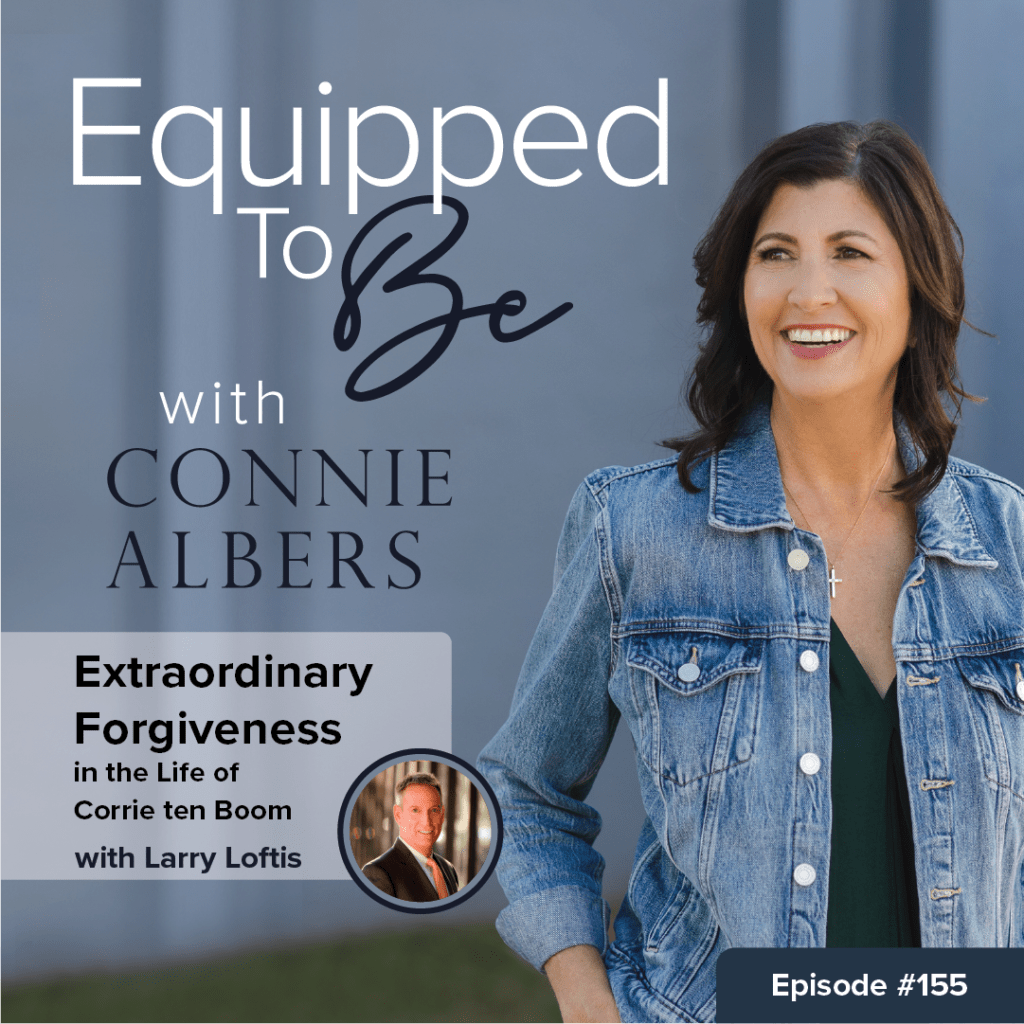 Larry and I talk about
Why and how Larry chose Corrie ten Boom as the main character for this spy thriller
The research went into Corrie's life that went into this book
The role of Corrie's father in her life
Corrie's extraordinary forgiveness towards those who seem unforgivable
Will Larry's books be made into movies?
How Larry's books portray remarkable women
and more!
Be sure to pick up a copy of The Watchmaker's Daughter and share it with your family!
About Larry Loftis
Larry Loftis is the New York Times, Wall Street Journal, USA Today, and international bestselling author of the nonfiction spy thrillers THE PRINCESS SPY: The True Story of World War II Spy Aline Griffith, Countess of Romanones; CODE NAME: LISE: The True Story of the Woman Who Became WWII's Most Highly Decorated Spy; and INTO THE LION'S MOUTH: The True Story of Dusko Popov—World War II Spy, Patriot, and the Real-Life Inspiration for James Bond. His fourth book, THE WATCHMAKER'S DAUGHTER: The True Story of World War II Heroine Corrie ten Boom, will be released by HarperCollins on March 7, 2023.
A two-time winner of the Florida Book Award, his books have been translated into numerous languages and can be found in Spain, Portugal, Netherlands, Italy, Serbia, Czech Republic, Taiwan, India, Australia, New Zealand, and throughout the UK.
Before becoming a full-time writer, Larry was an AV-rated corporate attorney and adjunct professor of law. His academic legal works have been published in the National Law Journal, Florida Bar Journal, and the law reviews of the University of Florida, University of Georgia, and Suffolk University. He received his undergraduate and law degrees from the University of Florida, where he served on the Law Review as the Senior Executive Editor and Senior Articles Editor.
References and Links
The following may contain affiliate links.
Check out Larry's website
Buy Larry's books here:

The Watchmaker's Daughter
How to Connect with Connie
Subscribe to Equipped To Be
If you find this podcast helpful, please subscribe and leave a review. It's a great way to support the show and only takes a few seconds.


Have a Question or Request to Speak for Connie?
Want to contact Connie with a question? Want Connie to speak at your event? Contact Connie here.